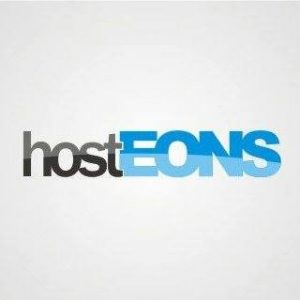 We (Hosteons Pte. Ltd. – Hosteons.com) are a Singapore based company with years of experience in hosting industry.
We will be launching all our services in the month of May.
We will be offering following hosting services initially:
VPS Hosting – We are using Pure SSD with RAID 10 to provide the best VPS Hosting as usually Disk I/O causes to vps getting slow down. RAID 10 will not only provide redundancy but also a major speed boost in Disk I/O. Our VPS nodes are all Dell Poweredge Servers with atleast Dual XEON CPU's with with atleast 144 GB of RAM, most of them will have even more RAM. We are currently having our VPS Hosting Nodes  in LA, USA. Our uplink includes: China Unicom, China Telecom, CN2, Comcast, GTT, HE, PCCW and many more. This combination of different uplinks guarantees very good connectivity globally including China, our network has very good latency with China as well as globally. Above all we provide Free DDOS Protection with all our VPS Packages. Our will will be setup instantly and automatically upon payment. We will be using KVM Virtualisation along with SolusVM Control Panel to provide complete control over VPS to all our clients including RDNS management,  reboot and reinstalling VPS, troubleshooting over VNC etc..
Offshore Dedicated Servers – We will be offering Offshore Dedicated Servers in Russia, these are DMCA Friendly Dedicated Servers.
Budget Dedicated Servers – We will be offering budget dedicated servers in Kansas, USA, these servers are for clients looking for processing power of a dedicated server under the cost of a VPS
Instant Dedicated Servers – We will be providing Instant Dedicated Servers in USA as well as India. These servers are preinstalled with CentOS 7 and are provisioned instantly upon payment. cPanel is also available.
Web Hosting – We will be offering Web Hosting services with cPanel, Softaculous (One click Script Installer) along with Website builder. Our Web hosting packages will start as low as $1 per month
Reseller Web Hosting – We will be even offer reseller web hosting, these are perfect for web developers or even for small companies who wants to jump into hosting business but don't want to invest right away in a VPS or Dedicated Servers. This will also come cPanel and WHM Access.
Domain Registration – We will be offering domain registration for all popular TLD at very very competitive price.
We will be accepting following modes of payments:
PayPal
Credit Card
BitCoin
Perfect Money
WebMoney
Bank Transfer
AliPay
UnionPay